Yinlun invests US$80 million in Nuevo León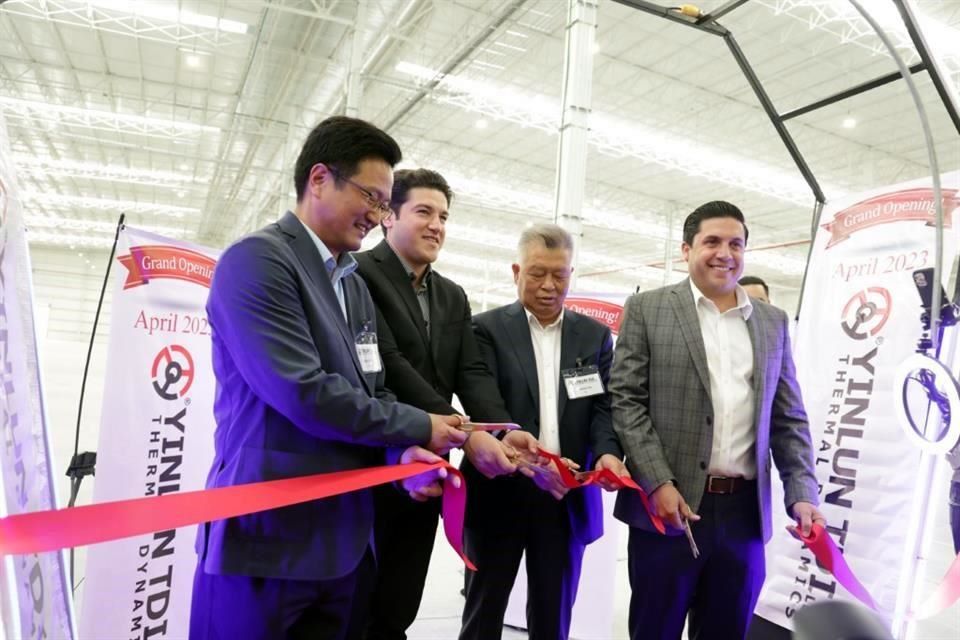 NUEVO LEON – Yinlun, a Chinese company that manufactures chillers, battery heaters, refrigeration modules, heating and radiators, invested US$80 million to set up in Salinas Victoria, Nuevo Leon, generating more than 1,000 jobs.
This plant is in addition to the one recently opened in Ciénega de Flores, and the company is expected to consider opening another plant in Nuevo León.
Yinlun has manufacturing plants in China, the United States and Poland. It also has awards for excellence from Caterpillar, Cummings, Ford and Daimler. Its portfolio includes customers such as: Caterpillar, Volvo, GM, Stellantis, Ford, Stellantis, and Paccar.
"A powerful economic boom is coming and the government is not going to be left behind," said Governor Samuel Garcia, during the inauguration.