YKK Mexico installs new solar power plant in Guanajuato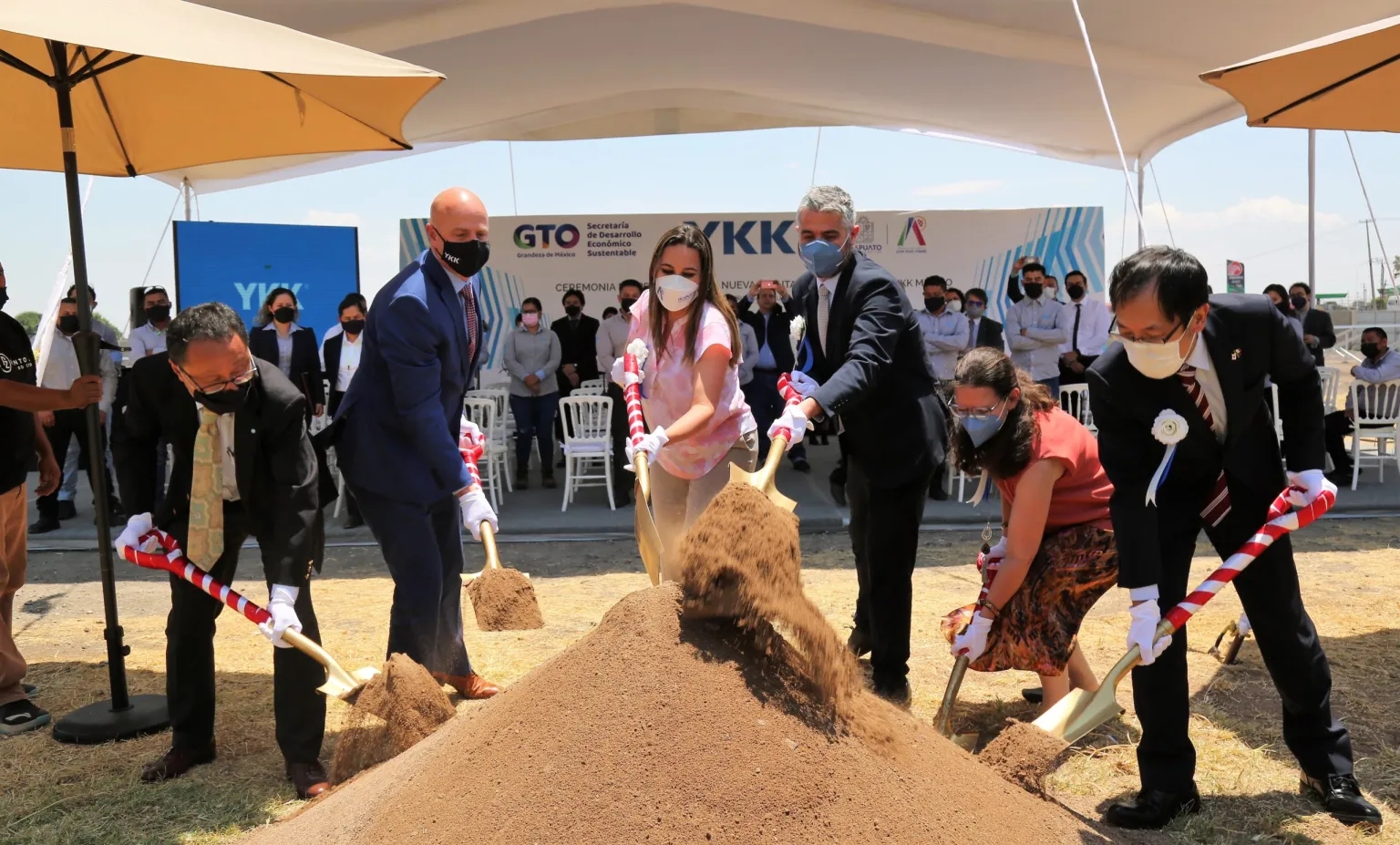 GUANAJUATO – The Undersecretary of Investment Attraction, Alejandro Hernandez Fonseca, participated in the laying of the first stone of what will be the solar energy plant and the water treatment plant of the Japanese company YKK Grupo Mexico.
During his message, the Undersecretary acknowledged the company's commitment to the environment by having decided to build a solar power plant, which will help reduce CO2 emissions into the atmosphere and thus contribute to sustainable development in the state of Guanajuato.
Hernandez Fonseca mentioned that the current state administration led by Governor Diego Sinhue Rodriguez Vallejo, encourages the participation of the private sector to carry out actions and programs that bet on a possible and sustainable future.
"This plant is another reflection that Guanajuato generates confidence, and that hand in hand with the private sector we maintain a dynamic economic policy and sustainable development that allows us to continue advancing in our policies of protection and care of the environment and natural resources," he said.
The event was attended by Lorena Alfaro García, mayor of the Municipality of Irapuato; Hector Muñoz, Director of Economic Development of Irapuato; Hideyuki Kubo, President of YKK Mexico; Jim Reed, President of YKK for the Americas Region; and Rodrigo Ambriz Pacheco, Director of Human Resources.
Source: Lider Empresarial