ZF Chassis Technology to invest US$48.4 million in Toluca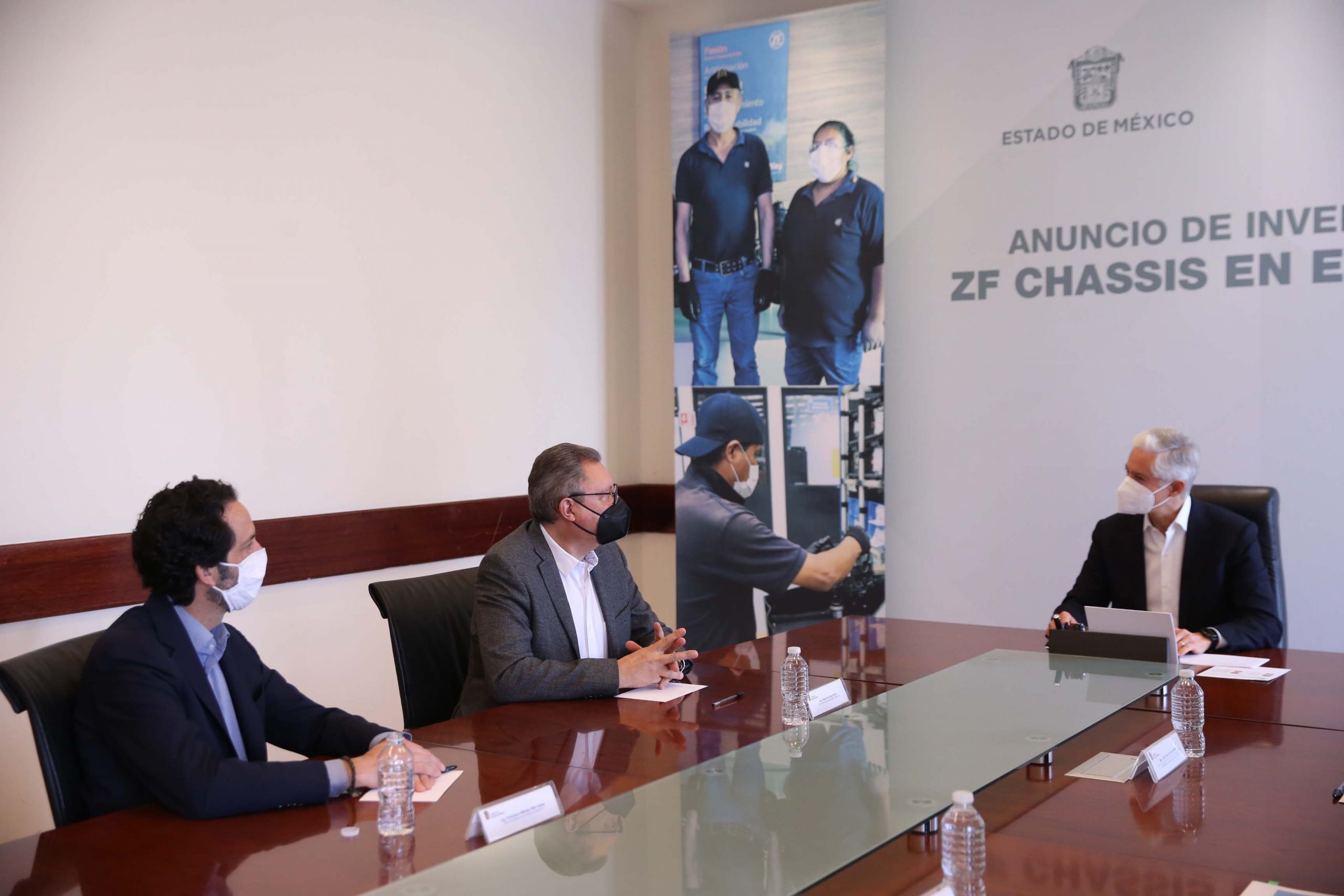 STATE OF MEXICO – ZF Chassis Technology will invest US$48.4 million in its Toluca plant to strengthen its production capacity at the national level, contributing to the strengthening of the automotive industry, one of the largest generators of growth and opportunities at the regional and national level.
The new investment project for its Toluca plant will be completed in 2023, giving a new boost to a sector that, thanks to its levels of specialization, productivity and competitiveness, has been able to face the recent challenges caused by the COVID-19 pandemic.
Governor Alfredo Del Mazo Maza recognized the performance and professionalism of the company's management team, as well as its collaborators, whose efforts have been fundamental to consolidate the automotive industry.
At the state level, this sector represents 12.6% of the economy, more than 25% of the manufacturing production and more than 2.6% of the jobs.
ZF Chassis Technology, a world leader in the production of chassis, is one of the companies that has found in Mexico the right conditions for its investment and expansion projects, as well as its growth objectives, since it has a presence in Aguascalientes, Chihuahua, Coahuila, Durango, Jalisco, Queretaro, San Luis Potosi, Tamaulipas and the State of Mexico.
The Toluca plant, classified as T1, produces steering and suspension components, among others, and has sales of US$53 million, which will be strengthened with the increase in production.
The state governor said that with the support of leading organizations such as ZF Chassis Technology, whom he recognized for their confidence in the State of Mexico, more and better jobs continue to be generated for the people of Mexico.
Source: Plan Mayor