ZF Group begins construction of R&D Center in Nuevo Leon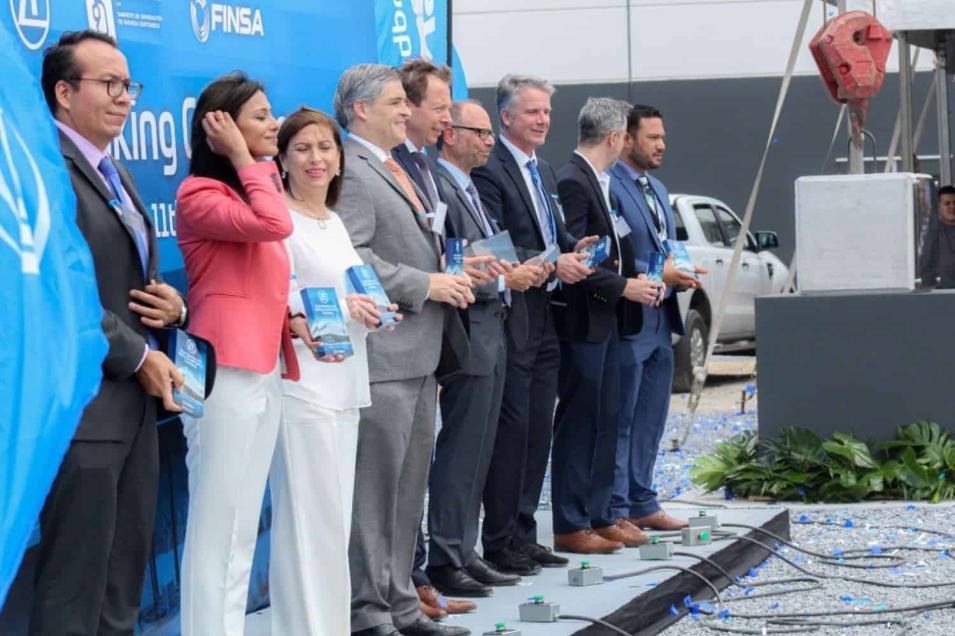 GUADALUPE, NL – ZF officially inaugurated its new headquarters at the FINSA Guadalupe Park in Nuevo Leon. The German company will invest US$300 million for the operation of a Research and Development Center and a manufacturing plant in the municipality of Guadalupe.
In the presence of the minister of Economy of Nuevo Leon, Ivan Rivas and Ronald Münch, Head of the Economic and Global Affairs Section of the Embassy of the Federal Republic of Germany in Mexico, the opening of our Manufacturing Plant and the laying of the first stone of the Research and Development Center in Monterrey, Nuevo Leon, were celebrated.
"As ZF expands its footprint to meet the demand of the Next Generation of Mobility, we are pleased to have chosen Mexico, and specifically Nuevo Leon, for our expansion efforts," said Martin Fisher, president of North America and ZF Group Board Member.
The Monterrey Campus will be a benchmark for the country's automotive transformation, since it will develop electrification, autonomous driving and integrated safety projects, among others.
It will also have a 21,450 m2 manufacturing plant where high-tech electronic products will be manufactured, an Information Technology center and a Shared Services center, which will be responsible for administrative functions for the entire North American region.
ZF is the third largest auto parts manufacturer in the world, and is driving the 'Next Generation of Mobility' by developing technology for passenger, commercial and industrial vehicles, with a focus on technologies for autonomous driving, electric mobility, chassis control, brakes, steering and suspension.
In Mexico, ZF has 16 plants and employs more than 25,000 people, making it the second largest workforce for ZF globally, and the largest German employer in the country.
Source: Cluster Industrial