ZF invests 39.6 million euros in a new plant in Toluca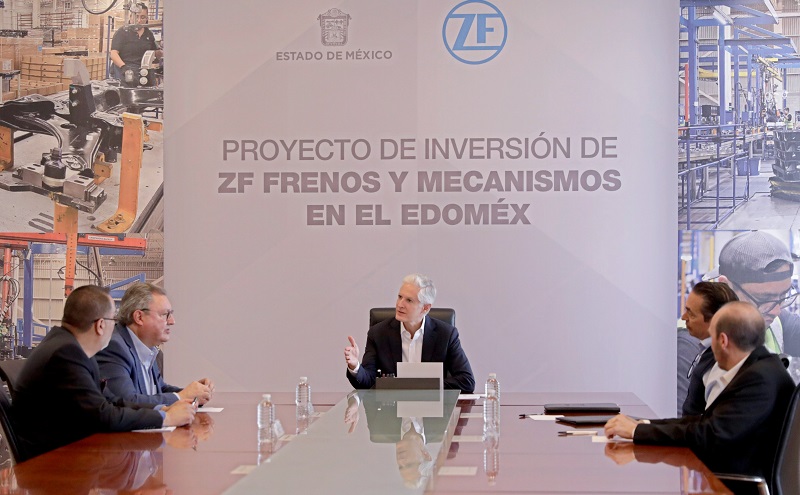 TOLUCA – ZF announced an investment of 39.6 million euros to build a manufacturing plant in Toluca, focused on the production of components for electric passenger vehicles.
The new plant will have high-capacity assembly lines for manufacturing, just-in-sequence front and rear axles and suspension modules for electric passenger vehicles.
The investment will be distributed through 2024, generating close to 150 new jobs over the next two years, while increasing the current plant footprint in the state by approximately 8,000 square meters.
"As the automotive industry evolves to become more electrified, automated and connected, our manufacturing capabilities are evolving as well, and we are very excited to establish this new state-of-the-art manufacturing facility in Toluca," said Dale Chon, ZF Group Vice President of Automotive Chassis Technology for the North America Region.
Last year, the company invested more than 46 million euros to increase production of control arms, stabilizer bar arms and steering ball joints at another complex, also located in the city of Toluca.
ZF currently has 18 sites in the country, manufacturing chassis, steering, brakes and other components. In addition, Tier 1 opened a new Research and Development and Shared Services Center in Monterrey in 2022 and is building a plant at the same site to begin production of advanced electronics and safety devices in 2023.