ZF to install new plant in Nuevo Leon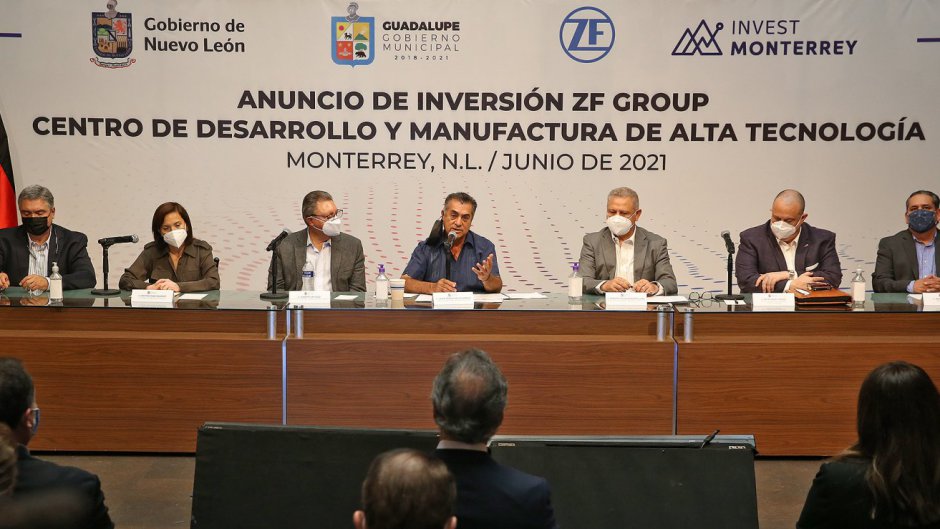 NUEVO LEON – Global automotive supplier ZF Group announced a 3-in-1 investment project to create an advanced manufacturing plant, a research and development center for autonomous driving technology and high-tech manufacturing, as well as an office hub for the North American region in Nuevo Leon.
This important investment project will be installed in the FINSA Guadalupe industrial park and reinforces the economic reactivation and reconversion towards electromobility and autonomous driving, with the creation of 800 new direct jobs.
The advanced manufacturing facility will produce high-tech cameras and state-of-the-art electronic components needed for autonomous light vehicles and trucks for customers such as Tesla, Ford, Volkswagen, Mercedes Benz, Caterpillar, Renault and John Deere.
Although the amount of investment in the project was not revealed, it was reported that Nuevo Leon has received more than US$1.1 billion in investment during the first quarter of 2021, and expects to exceed US$3.5 billion for the remainder of the year.
"Nuevo León has always been on the list, occupying a strategic place due to its enormous production of high-level students, which for us is the source of supply for the development of technology," said Alberto de Icaza, Director of Government Relations in Mexico for ZF Group.
Source: Cluster Industrial