Difarmer to invest US$10 million in Coahuila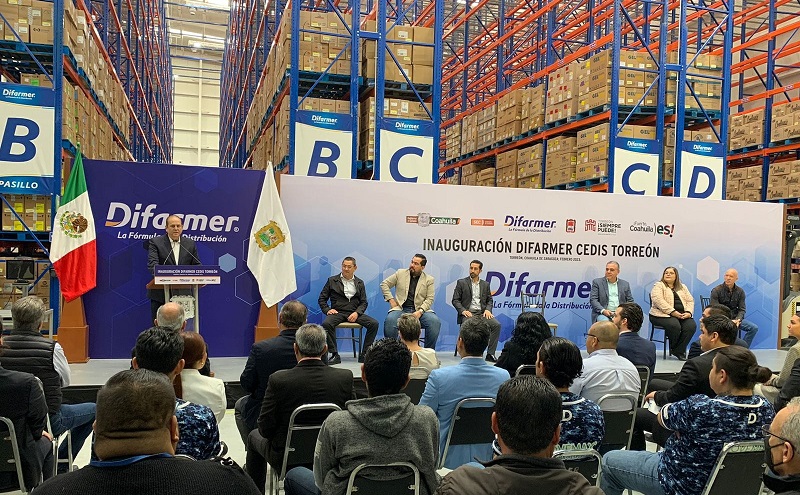 TORREON, COAH – Difarmer Cedis announced that it will invest US$10 million to expand its distribution center in the city of Torreon, Coahuila.
The Secretary of Economy of the State, Claudio Bres Garza, thanked the investment made by the Difarmer family, as this will generate 150 new jobs for La Laguna, developing the economy of Torreon.
It highlights the hard work for the attraction of investments and generation of jobs in the five regions, which guarantees the economic development of the whole state".
Difarmer is a family company that started in 1960 in the city of Culiacan, Sinaloa, and in 1993, as a result of entrepreneurship and the distribution of medicines, it expanded first in the northwest of the country, having today six distribution centers in Culiacan, Torreon, Puebla, León, Querétaro and Mexicali.
The company is dedicated to the distribution of high quality generic medicines and in this new facet it will work with high technology in its new distribution centers.
The event was attended by the local presidents of Canaco and Canacintra, Mariano Serna Muñoz and Alejandro Gutiérrez, respectively, as well as the first councilman of Torreon, Luis Jorge Cuerda.